If ever there's a time to be organised when travelling with kids this is it. Pack well for family travel, and things are likely to run smoothly; pack badly and you'll regret it.
Our top tip is to make a detailed travel packing list.
Packing checklist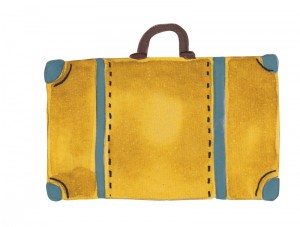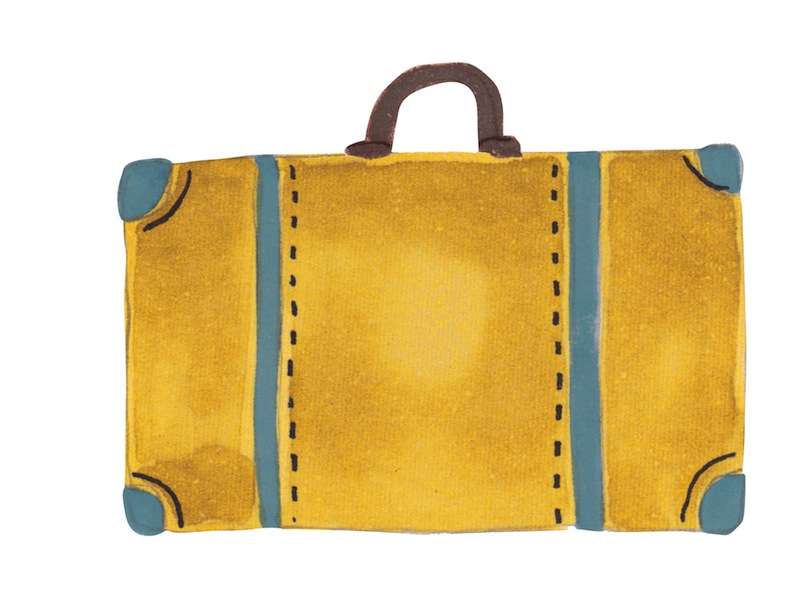 There are a bunch of user-friendly apps that can help. Some are free, some cost a few dollars. Packing Pro is cheap and ideal for slightly anal travellers, who can make lists of the essentials and then make lists within lists (for example for individual children).
However, making a simple travel packing list on your smartphone or iPad, or the old-fashioned way – on a piece of paper – will suffice. I've got a version of my original travel packing list for the very first road trip we did with my son, then three weeks old, still on my laptop. It just changes and gets updated for each trip.
Travel packing tips
Packing aides and pouches
One of my favourite packing aides is a set of tough, zippered packing pouches in various sizes and colours. Crumpler's Volume Rebate system is especially good as are the Spacepak sets from US-based Flight001, available online.
By flattening the clothes they seem to take up less room in the suitcase, and are especially useful when a large bag is being used by more than one person, or if you are moving around a lot; you don't need to unpack the entire case in order to find the pouch that belongs to one child. If you colour code them the kids can simply grab their pouch and unpack or pack. Some have separate sections for clean and dirty clothes.
The Essentials
Cuddly toys and security blankets are NOT optional, they are essential.
A great way to avoid losing the favourite teddy is to sew an elastic loop on it and put it over the child's wrist or loop it onto the stroller or a bag.
If your child uses a dummy make sure you've got multiples of the brand they like on hand at all times. They often get lost or fall on the ground and need to be properly washed. And finding replacement dummies that your baby will take in another country can be an impossible task.
Pack light(ish)
With all things travel however, less is often more. In my book Travel Without Tears:645 ways for families to take on the world I talk about the "hand:child:luggage" ratio.
How many hands you have? How many children? How many bags?
You might be entitled to check in four bags for your family of four. But remember for a couple with two kids, you've got limited hands. One for the stroller, one for the older child, two for bags. Add a car seat or another child or an additional bag and you've got family luggage bedlam.
Think about the kind of travel you will be doing? If you need to negotiate airports, metro or train stations, stairs or escalators, less might well end up being more.
Top 5 travel packing tips
Keep clean and dirty clothes separate
Split the load, ie pack a little for each family member in each bag. Then if one suitcase goes missing you'll still have clothes for everyone to survive on until the case turns up again… if it does
Always carry medications and essential items with you in your hand luggage (NEVER check them in)
Baby and children's equipment (strollers, portacots, car seats) are not included in the baggage allowances of airlines
Less is often more. With kids you'll likely have to do a wash at some point anyway, so don't overpack