Creating perfect holidays with kids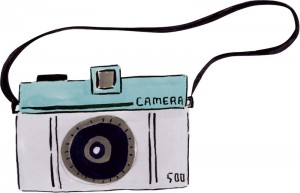 At Travel Without Tears we help you create perfect holidays with kids. We are the experts in family travel and holidays with kids, whether you're holidaying in Australia or overseas, whether you're travelling with a baby or with teenagers.
We offer hand-picked family holiday packages with trusted and tested operators, and bespoke travel itinerary plans for families. We also offer heaps of family travel tips to give you the confidence, knowledge and inspiration to holiday with your kids.
Family Holiday Packages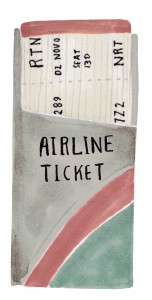 It's not easy to find a family holiday package that is right for you. Indeed the very notion of a family holiday package often implies cheap resorts with all you can eat buffets and a water slide in the pool. While there's nothing wrong with that, sometimes you want more from your family holiday.
At Travel Without Tears we are delighted to bring you some of the best family holiday packages and family holiday deals around, from trusted and tested tour operators and travel agents. These are unique trips to family holiday destinations, which are tailored to the requirements of your family. They are not "cheap as chips" deals that can be sourced anywhere. The tour operators and travel companies we work with are established, respected and hand-selected. We've travelled with them, we've reviewed them and we know that they understand the needs of families. Some of the family holiday packages we recommend might seem expensive but they all represent great value for money. Whether you are planning a family holiday in Australia, New Zealand, Africa, India, Asia, Antarctica, Europe or elsewhere, we can help.
Travel Itinerary Planner
Planning the perfect family holiday takes time and effort. Where do you start? What destinations suit the ages and stages of your kids? Which operators do you trust? How do you find a tour guide who will really bring the destination alive? How do you guarantee that everyone – parents and kids – will have a great time?
Our affordable Start Me Up Holiday Planning consultations and our bespoke Travel Itinerary Planning Service are here to help. We can either get you started on your holiday planning with our affordable Start Me Up Skype consultations or we can provide a detailed itinerary consultation service so all you need to do is pack your bag and get on the plane. We recommend appropriate accommodation and operators who work well with families. We find you the most animated, informed tour guides to bring ancient cities alive. We find quirky activities to entertain the kids, through which they learn about the country, the region or the city they're in. And we help you plan the way you travel, to make it easy and stress free for all concerned.  Find out more about our services and get a free quote today.
Founder: Sally Webb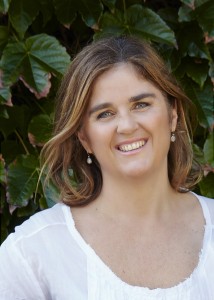 Sally Webb is Australia's expert on holidays with kids. The travel specialist, award-winning journalist and publisher has authored nine Lonely Planet travel guides, including six on Italy and Rome, was deputy editor of both Travel + Leisure and Vogue Entertaining + Travel magazines and also Food Publisher at Murdoch Books. She is a regular guest on talkback radio, writes travel articles for The Sydney Morning Herald and The Age and is a columnist on family travel for International Traveller magazine. Sally is the also author of the practical and entertaining book Travel Without Tears: 645 ways for families to take on the world.  
When they are not travelling the world looking for the best holidays with kids, she lives with her husband and two children in Sydney. 
Work with us
We are always looking to establish relationships with travel companies and tour operators offering unique family holiday packages and experiences. We partner with selected operators to create memorable family trips and share the best family holiday deals with our audience. We also consult to hotel groups, tourism organisations and destination marketing authorities to enhance offerings for families. Contact sally@travelwithouttears.com for more details.