How to get your junior nomads inspired
There's no such thing as being too young to get engaged with travel. There are so many great books around from board books to more serious reads so kids who can hold a book and listen while they are read to can learn about the world.
You don't have to buy them all either – local libraries often have good kids' travel books to borrow. Here are some of our favourites and why we love them:
AGE: LITTLE ONES (2-4 years)
"Hello World" board book series by Ashley Evanson

The series pairs early learning concepts such as colours, shapes and numbers with gorgeous illustrations of cities around the world.
The current titles in the series include Paris, New York, San Francisco and London
New York book concentrates on colours – you can see a Green Statue of Liberty, a yellow taxi – while Paris is all about shapes.
With beautiful artwork at once whimsical and nostalgic, parents wont' get sick of reading them.
Published out of the USA currently and booksellers can order them in, will be published locally in February.
AGE: PRE-SCHOOLERS TO EARLY PRIMARY (4-7)
"This is" Series by Miroslav Sasek
Originally published in the 1950s and 1960s these are stunning picture books with illustrations of some of the better known monuments and sights in each place.
Destinations covered include Paris, London, Edingurg, Venice, Israel, Hong Kong Washington DC Australia.
They've been republished since, and I was driving past a bookshop the other day and saw This is The World in the window, which is obviously a compilation of all the cities.
Gorgeous books. Great gifts.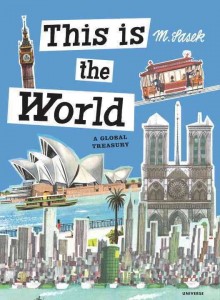 Adventures around the Globe – Lonely Planet
This book is like a first atlas for kids, with stickers and activities.
Each continent has a map and stickers to illustrate it
Also has colouring-in, 'spot the-difference' and puzzles. There's also a fold-out 3D model of the globe to make and track your globetrotting adventure.

Katie series by James Mayhew
These boopks teach kids about famous art works though the eyes of protagonist Katy
books in the series include Katie in London, Katie meets the Impressionists, Katie and the Spanish Princess
A friend whose daughters read these books prior to a trip to Paris reckons the family got to spend four or five times longer in museums than they would have otherwise, as the children recognised the artworks and were therefore much more engaged.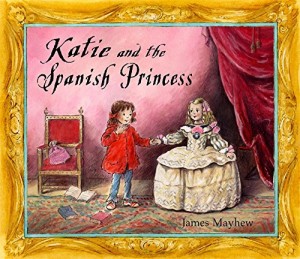 AGE: UPPER PRIMARY SCHOOL 7-13
The Travel Book published by Lonely Planet Kids
Really impressive book with a page devoted to every country in the world.
Beautifully laid out with maps illustrations and photos and manageable chunks of text.
Ideal for good readers from about 7/8 to 12/13.
This book is similar in style to the "Not for Parents" series on countries and cities, published a few years ago.

Horrible histories
Bring history alive in gory detail, but a great read if you're heading to somewhere like London and want to see the Tower of London and to know some of that history
Particular favourite in my house with my son who's 10.
the series also delves into Egypt, the Roman Empire, the Aztecs, the Incas and more in beguilingly gory detail.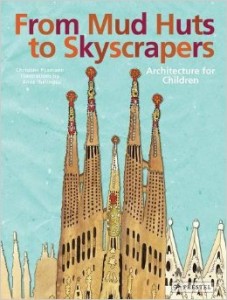 From Mud Huts to Skyscrapers: Architecture for Children by Christine Paxmann and Ann Ibelings
A really stunning book; we found it in a museum gift shop in Barcelona at the Sagrada Familia church (which is on the cover), but you can find it online easily.
It takes readers on a journey through the history of architecture – the Pyramids, Greek temples, the Colosseum, different types of churches through the ages, industrial buildings like the Eiffel Tower.
The kids will be utterly absorbed.