Going on safari in Africa with your kids takes a little bit of planning. Here are our top 10 tips and things you should know.
TRAVEL WITH AN EXPERT
Unless you're a South African who's grown up in the bushveld don't even think of organising your safari independently. There are two many variables that could go wrong, especially when travelling with kids, so use a good operator.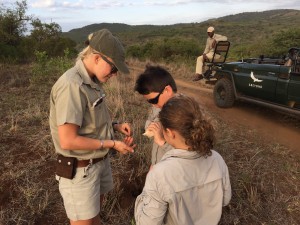 WHAT TO WEAR
Blend in. Wear natural colours – taupes, greens and browns. Avoid bright whites, loud colours and patterns. Not only will your photos be unmistakably Africa, your safari vehicle will then appear to the animals as a single object and they are less likely to bolt. Make sure you travel with a broad rimmed hat, ideally one you can tie under your chin to avoid it blowing off.
AGE LIMITS
Note that children under 12 aren't automatically allowed on game drives; it's at the lodge manager's discretion. Should kids not be able to sit quietly and follow clear instructions they will be banned.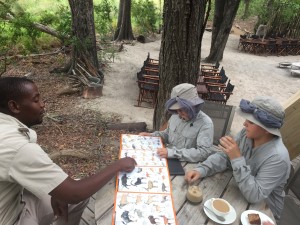 FAMILY WAY
Most camps will provide family groups staying in Family Suites with a dedicated vehicle which means you can go more at your own pace. if you are offered this as an option, take it.
BIG 5 & OTHER PREDATORS
If you see one of the major predator animals – lions, leopards, buffalo, rhino, elephant, cheetah – sit very still, and keep quiet. Don't yell or stand up, which could startle the animals. Always follow your ranger's instructions; it's his or her job to keep you safe.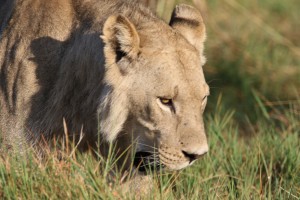 FOLLOW THE RULES
Even on private game reserves most bush camps are unfenced, which means animals can roam freely, so you have to be accompanied by an armed guard if you walk anywhere at night. It's for your own safety, so follow the rules.
DUSK & DAWN
Game drives take place in the early morning and evening. Take advantage of siesta time, in the middle of the day. Kids especially will need the rest so they can stay awake for the evening drive, then get back to the lodge and sit through dinner.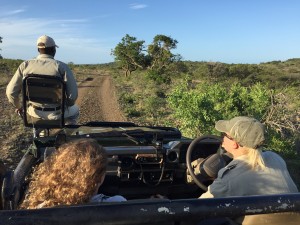 ANTI MALARIALS
Before you leave, speak to a travel doctor or GP about the risk of malaria and other insect-borne diseases, medications and measures you can take to avoid being bitten. Use strong DEET repellent and reapply it often; wear long-sleeved shirts and long pants, ideally made from an anti-mosquito fabric (outdoors and fishing/camping stores sell them).
The malaria risk varies throughout Africa. Botswana has a medium risk of malaria, although if there's a lot of water there'll be lots of mozzies and drought conditions mean there are fewer. Kwa Zulu Natal has a low malaria risk but mosquitoes are more common in the summer/rainy season. East Africa has an even higher risk.
BRING THE BIG LENS
In photographic terms, the bigger the better. This is the time to travel with that whopping great lens. Consider taking a monopod to steady it when shooting. Take extra memory cards – you will go mad – and try to download and edit a bit every day.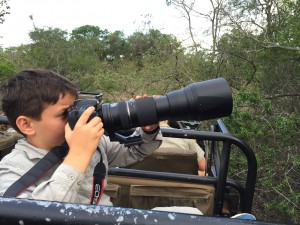 BE ON TIME
If you are sharing a vehicle with others make sure you are ready at the nominated time or you'll make everyone miss out.
Travel Without Tears is proud to partner with World Journeys Australia and Africa safari operator &Beyond to plan unforgettable family safaris. Email us today to talk about your dream trip, or call us on 0407 300332.