And the winners are…
Thanks to everyone who entered our competition. There can only be five winners and they are:
Paul Marneros, Paula Cornwell, Jodie Harlow, Lisa Perrin and Rhiannon Gibbs.
They will each win a three-book set of Lonely Planet's new City Trails series.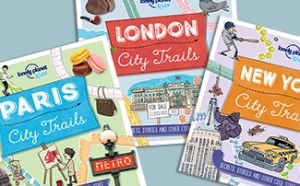 Watch this space and our social media feeds for more competitions coming soon.