The great Australian beach holiday
The family beach holiday is a quintessential part of Australian family life. Everyone has their own version, whether it's returning to the family fibro shack year after year, hitching the caravan to the 4WD and driving for hours to explore coastal national parks, or joining forces with friends for a week or two in a posh beach house that you can only dream of owning yourself.
For some the beach holiday might mean the crashing surf and theme parks of the classic Gold Coast family trip, for others it's paddling a canoe across Great Oyster Bay on Tasmania's Freycinet Peninsula. Due to the climactic variations of our vast continent, if you're willing to travel you can "do" a beach holiday at any time of year.
For me, the classic beach holiday means lazy days in the sun, fishing, swimming, beach cricket, Test cricket in the telly, long lunches, board games, zinc cream, picnics, beers at sunset, surfing, sandcastles, snorkelling, beachwalks, and barbecues for every second meal. If we don't get sand down our bathers and covered in mozzie bites we just haven't done it right.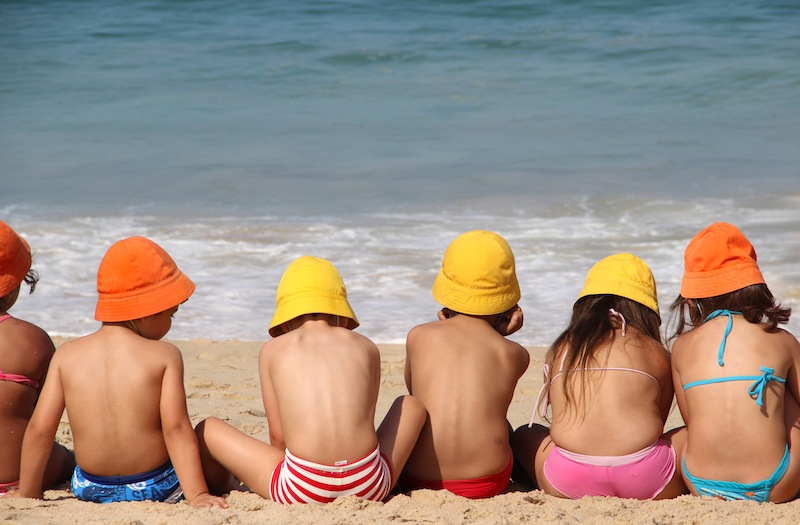 The beach camping holiday: The Basin, NSW
Camping at The Basin is almost a rite of passage for novices who want to master the art of pitching a tent and cooking with a Trangia without straying too far from home. However it's such a gorgeous spot, surrounded by nature in the heart of Ku-ring-ai Chase National Park, just out of Sydney, that some campers never go anywhere else.
The grassy clearing on one side of a Pittwater inlet has plenty of shady trees and two beaches to enjoy, including a shallow inland lagoon that's perennially warm and perfect for little kids.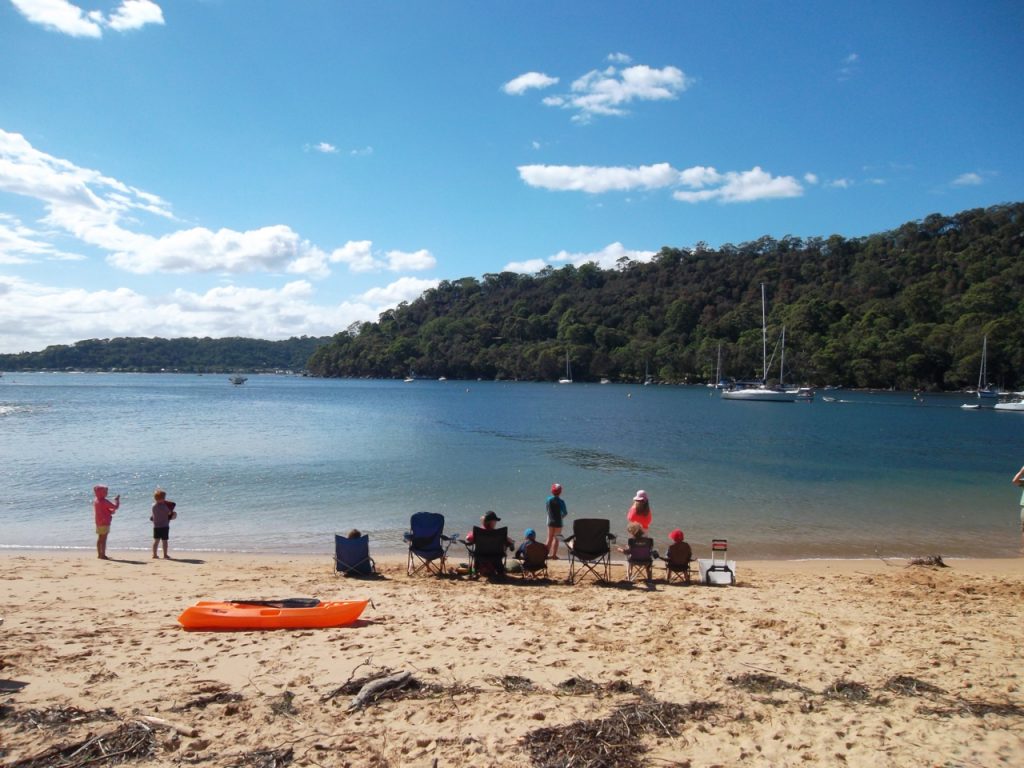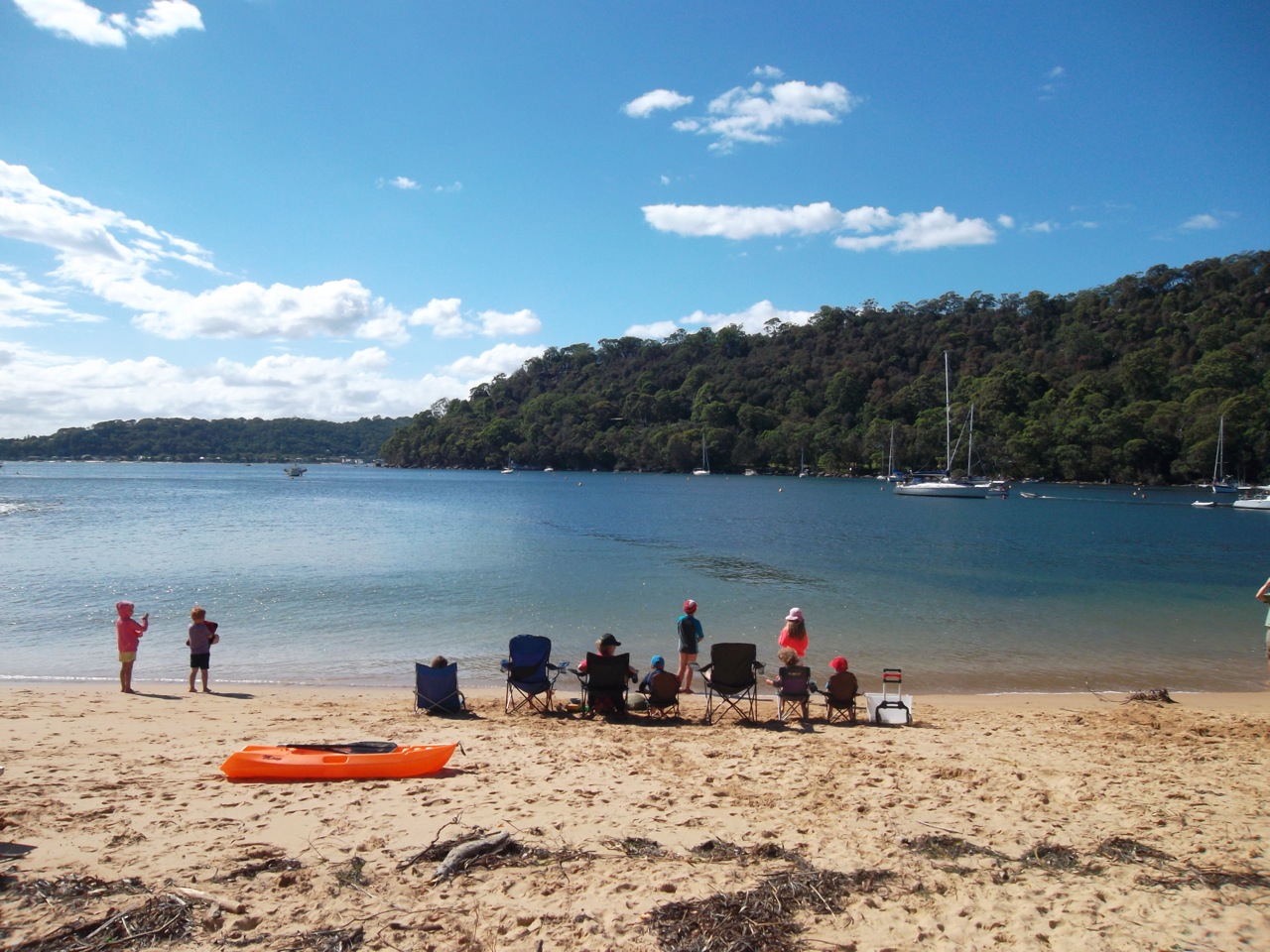 It's tent camping only here, for up to 400 campers at a time, with no vehicle access. You can park at West Head and walk down to the site but most campers catch the cute ferry from Palm Beach Ferry which runs hourly and stops at Mackerel Beach and Currawong before The Basin. If you're camping as a larger group, however, you might consider hiring a water taxi barge from Palm Beach, which has the advantage of a low draft and drop-down bow that can open directly onto the sand. You'd be forgiven for thinking of the wartime storming of the beaches as you offload tents, air mattresses, cooking equipment, and tables and chairs with the rest of your kit.
Facilities include electric barbecues and fire pits as well as showers and loos, but you have to bring all your own food. The only things for sale at the ranger's station are bait and ice.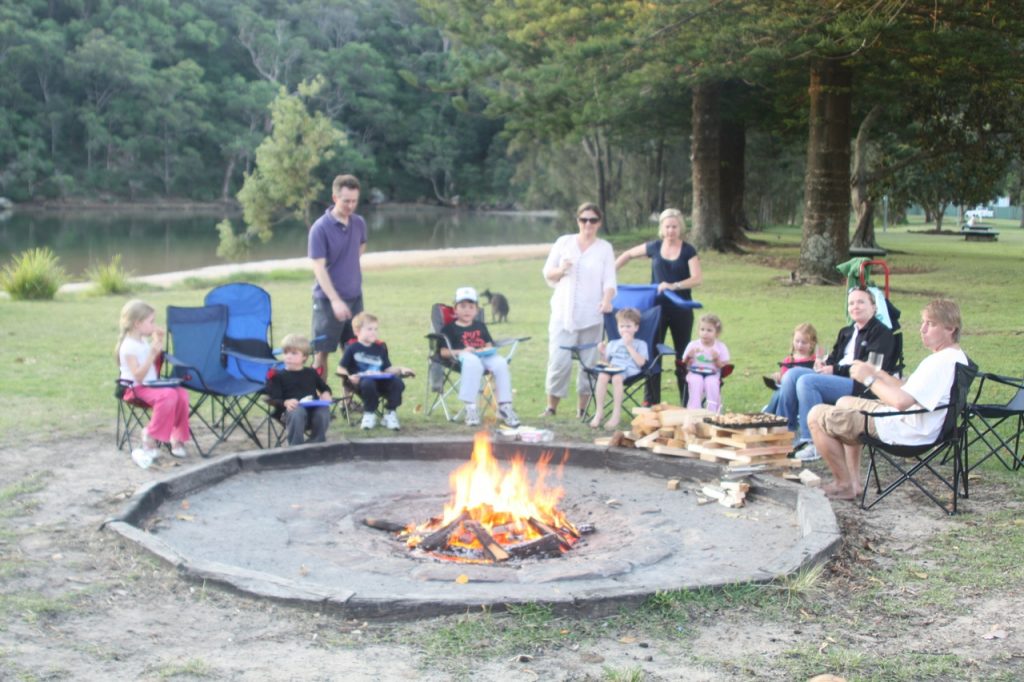 Camping at the Basin means long languid days of swimming, fishing, reading, eating and doing very little. If you're feeling energetic you can hike up the very steep access road behind the campsite towards West Head Road to see rock engravings and axe grinding grooves, evidence of the area's occupation by the Guringai Aboriginal people who originally inhabited the area. Then continue down to West Head itself for superb views across Pittwater to Barrenjoey Head.
You can also spend hours observing the wildlife that makes The Basin and the surrounding bush their home, including lyrebirds, swamp wallabies and goannas who will brazenly raid any food supplies not locked safely away. The kookaburras are just as cheeky and will happily steal the toast from your hand.
Other great camping spots
The old-fashioned beach shack holiday: Coningham, Tasmania
Tasmania is famous for its mountains, rivers and wilderness, but it is, first and foremost, an island, so gorgeous beaches are never far away, even if they come with a warning for the risk of ice-cream head with any plunge into the chilly sea.
South west of Hobart, near the township of Snug, is the hamlet of Coningham, nestled into hilly, wooded bushland overlooking the picturesque D'Entrecasteaux Channel. Its small beach is lined with wooden beach boxes and at low tide you'll often find an army of soldier crabs marching along the sand.
Many of Coningham's original shacks have been rebuilt or modernized but there's still a timeless gem at the very end of the road, where nothing much has changed since it was first built and decorated in the 1970s, flock carpet and all. Light on luxury but long on comfort and charm it's the simple beach shack of your dreams.
Sandcastles and splashing about might occupy you for days here, and you could look at that view forever, but if you're keen to go exploring, the surrounding region offers plenty of history, nature, wildlife and, increasingly, very good food.
In Cygnet (reached via a winding road through Oyster Cove and Nicholls Rivulet) you'll find an appealing township, plenty of farmgate stores (this is the Apple Isle after all), the stunning Huon River, and Gourmet Farmer Matthew Evans's Fat Pig Farm which does farm lunches every Friday with everything served grown on site.
Put Bruny Island, accessed by car ferry from the nearby town of Kettering, at the top of your list. There's a trail of foodie stops as you drive from north to south including the Bruny Island Smokehouse, Get Shucked oysters, which are as fresh as you'll find anywhere, and the multi-award-winning Bruny Island Cheese. Among its poetically named cheeses are '1792', a wash rind cow's milk cheese matured on aromatic Huon Pine boards, and 'C2' the only unpasteurised cheese made in Australia. The cellar door also sells beer brewed on site and does delicious light lunches. (If you want to explore the island for longer, the gorgeous Dolls House, next door to the cheesery, is available to rent.)
The rest of the island is a mix of farmland, natural bush and dramatic coastline with stunning, deserted beaches. Enjoy spectacular views over both North and South Bruny from the elevated lookout at The Neck where you'll also see the little penguins that call this place home. From Adventure Bay you can board an unforgettable cruise to see the island's towering coastal cliffs and wildlife including seals, dolphins and whales.
Other beaches with fab food to boot
Huskisson, South Coast, NSW
Port Fairy, VIC
The resort: Pinetrees Lodge, Lord Howe Island
This UNESCO World Heritage-listed paradise, situated on the southernmost coral reef in the world, has a unique combination of tropical, subtropical and temperate marine life, wildlife to rival the Galapagos and mountains with their own unique ecosystems. Yet it's less than two hours' flight from Sydney.
Within hours of your arrival you can be hand-feeding mullet and kingfish in the shallows at Ned's Beach, or snorkelling over spectacular coral in the Lagoon spotting manta rays, Galapagos sharks, green turtles and a mass of vibrantly coloured fish.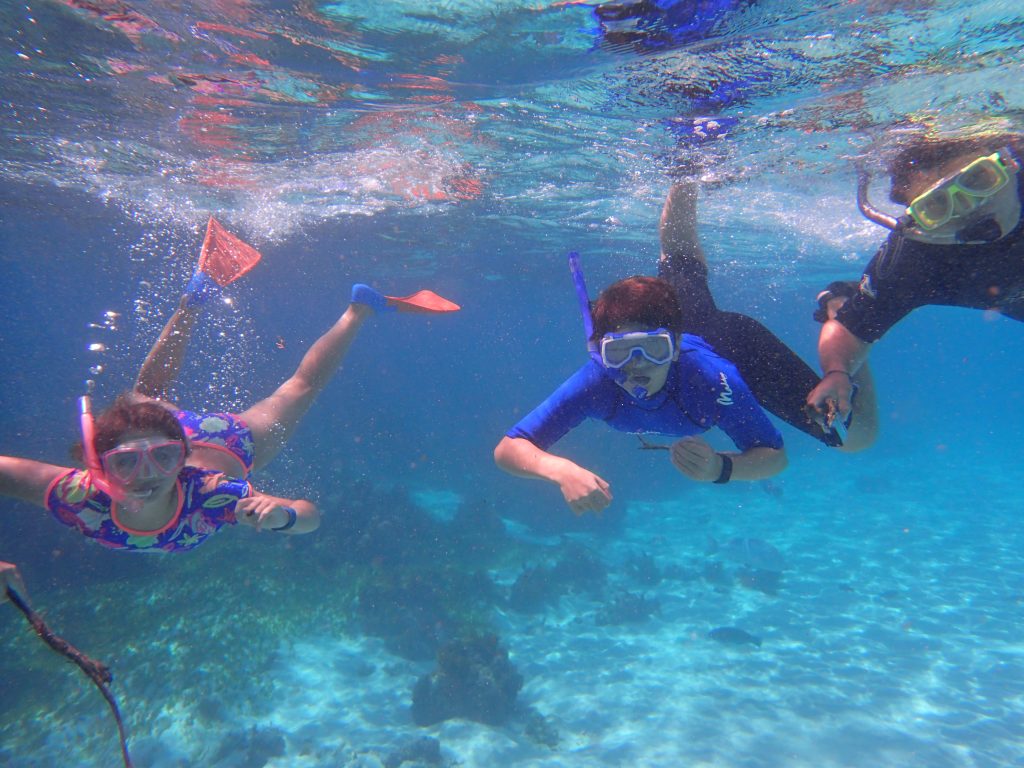 Holidays on Lord Howe are by definition relaxed and unhurried. There's no mobile phone reception on the island and very dodgy internet, and everyone gets around by bike or on foot. Shoes are entirely optional, and most people don't bother with them.
There are beaches everywhere, each with its own character and appeal, including Blinky Beach, popular for its surf breaks, Old Settlement Beach which is home to turtles and shipwrecks, and the stunning but isolated Middle Beach, where much of the recent Hollywood blockbuster The Shallows was filmed. If you have to share the sand anywhere with more than a handful of others then something is wrong.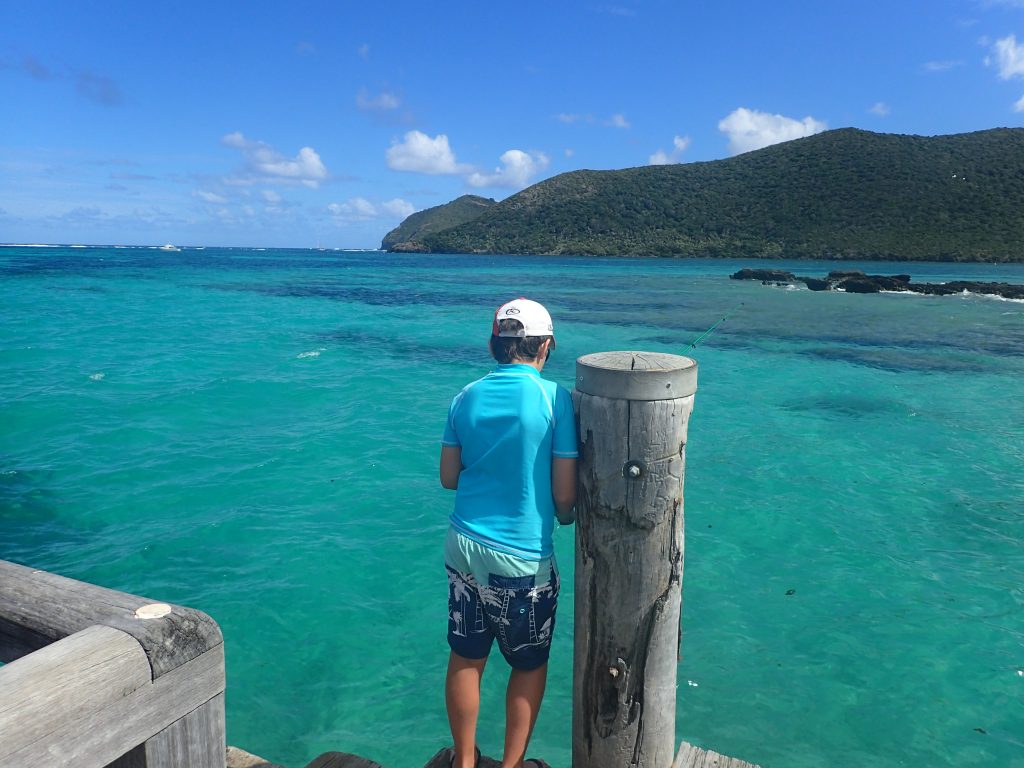 When you've had enough beach, cast a line off the jetty to hook a garfish or ten, or take a professional fishing charter to Balls Pyramid. There are plenty of walks that offer knockout views, including a four-hour return trek to the Goathouse and a challenging all-day guided hike to Mount Gower, 875 metres above sea level. Vertigo sufferers need not apply.
Birdwatching is big here too. With its geographic location and absence of predators, Lord Howe has long been an important site for migratory birds including masked boobies and sooty terns, and it's the only known breeding ground for the rare providence petrel.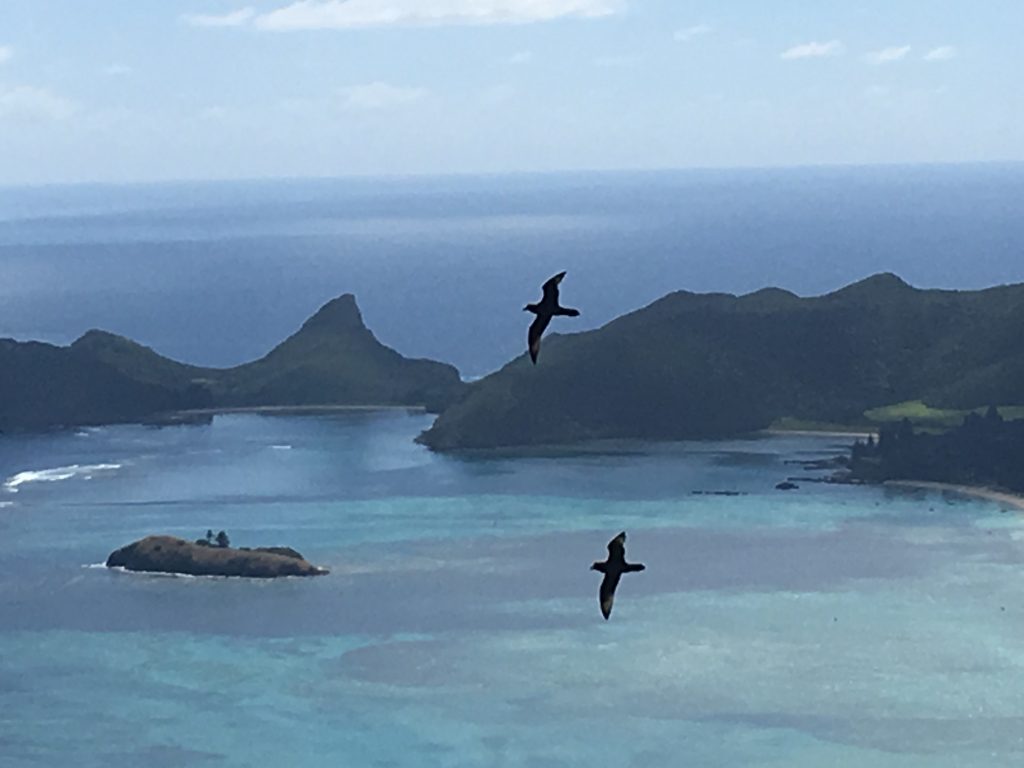 Pinetrees Lodge is the pick of the accommodation, with simple but appealing rooms and thoughtful, seemingly effortless, hospitality. The food is superb, from daily barbecue lunches delivered to the island's most picturesque picnic locations to convivial sunset drinks and canapés at the boatshed and the famous weekly fish fry in which Lord Howe Island kingfish is the star. With special Pinetrees weeks dedicated to ocean swimming, photography and wellness there's also plenty do beyond the beach.
The beach house holiday: Mornington Peninsula, VIC
The Victorian coastline is not lacking in scenic beaches but none come more exquisite than the sandy coves of Sorrento and Portsea on the Mornington Peninsula, 90 minutes' drive from Melbourne.
The pristine north-facing bay (or "front") beaches have crystal clear and wonderfully shallow water, ideal for young kids. You could come for a week and visit a different beach every day, although chances are once you discover the long white stretch of Shelley Beach, accessed by a steep and winding track, or Fisherman's at The Cutting, lined with historic and colourful bathing boxes, you'll never want to go anywhere else.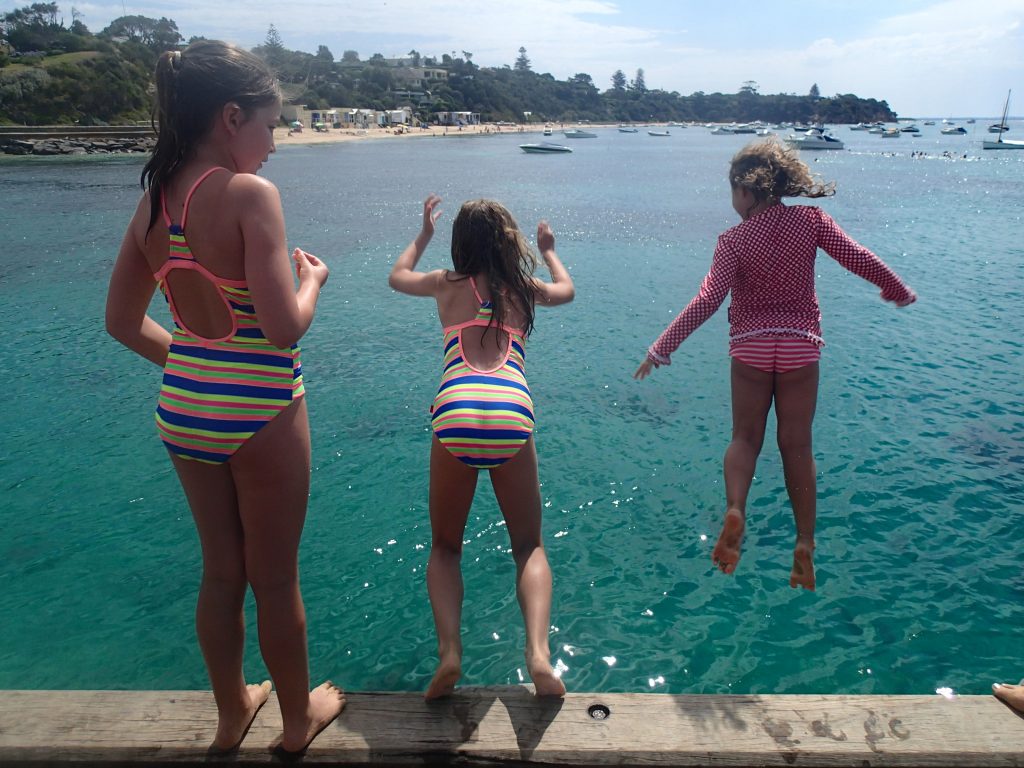 The cliff-top properties overlooking Port Phillip Bay are among the most expensive in the country – this is Australia's most affluent postcode after all – but you don't have to be a millionaire to enjoy a beach holiday here. Accommodation ranges from beachfront camping at Sorrento and Rye (so popular it books out months ahead) to beach houses available for rent from around $2000 to more than $20,000 a week.
Fishing, dolphin swims, scuba diving, snorkelling and sailing are among the popular water sports available on the bay. Surfers are well served too; within a kilometre or two from the sandy front beaches are long ocean beaches open to the rolling waves of Bass Strait.
At the very tip of the Peninsula is Point Nepean National Park which has panoramic views of Bass Strait, the Rip and Port Phillip Bay and played an important role in shaping Victoria's early settlement, quarantine and defence. You can explore the military forts and tunnels, wander around the historic Quarantine Station and view the memorial at Cheviot Beach, where Prime Minister Harold Holt went missing in 1967.
Post Christmas and throughout January you can barely move in Sorrento's main street which is lined with independent boutiques, brand-name clothing chains, restaurants, cafes and bakeries. But stock up at the supermarket and settle into a well-equipped house and you can avoid much of that chaos.
For pleasures beyond the sand and sea, you'll find world-class wineries – some with excellent restaurants – in regions such as Red Hill, Main Ridge and Merricks, where among the many award-winning drops chardonnay and pinot noir are the stars.
Beach house rentals range from about $2500-$20,000+ per week. See Beach House Rentals, Stayz or AirBNB.
Other glam and gorgeous spots