Travel Without Tears in the Media
Sally Webb, founder of Travel Without Tears, has decades of experience in publishing, journalism and travel writing and is one of the most respected voices in the field of family travel. She appears regularly in the media talking all things family travel, including a fortnightly spot on children's digital radio, Kinderling Radio and a monthly column in International Traveller magazine. She shares her travel wisdom with audiences of ABC radio around Australia, for Fairfax Media's traveller.com.au and with readers of Huffington Post Australia among others.
Reviews of the book Travel Without Tears:645 ways for families to take on the world have appeared in publications including The Australian, The Sydney Morning Herald, Huffington Post Australia, and on radio including 2UE, 2GB and ABC local radio.
If you would like to speak with Sally about a media appearance or interview or to talk about commissions or content creation, contact her sally@travelwithouttears.com. For Media Resources including downloadable photographs, click here.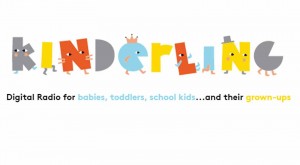 Kinderling Conversations
Regular fortnightly spots talking about all things family travel, from essential travel tips to destinations both in Australia and overseas. Listen to the interviews here.

Review: The Sydney Morning Herald, July 7 2014
Travelling with young children is not the easiest thing to do. Forgotten essentials, such as favourite toys, and disruption to food and sleep routines can all conspire to bring that idyllic family holiday undone. And that is if the trip hasn't already been put in the too-hard basket well before takeoff.
Author Sally Webb, a seasoned traveller, now with two young children in tow, knows these scenarios. Webb also knows that with considered planning, a family adventure can be joyful. Her book, Travel without Tears: 645 ways for families to take on the world (Tastemaker, $19.95), is a thorough and lively guide to help make this happen. Journeys of all sizes and for all ages, from interstate to overseas, are covered.
There is advice on destinations, accommodation, health and safety, coping on the road or in the air, keeping children engaged and, importantly, keeping memories alive once the holiday is over. "The truth is families run out of time much sooner, when the kids grow up and head off on their own adventures . . . Start ticking things off your family bucket list as soon as you are confident to travel," she says. See travelwithouttears.com. Jane Reddy

Review: The Weekend Australian, June 21-22 2014
Lonely Planet author and mother to junior jet-setters Archie and Lulu, Sally Webb has subtitled her immensely useful book as "645 ways for families to take on the world". She has organised stacks of info into chapters on topics such as accommodation, health, packing and journeys by plane, road and rail. It's a real survival guide for parents to plan holidays with minimum fuss and maximum results. Webb admits her family's trips have not always gone smoothly but "we survived and we've learnt from our mistakes… travel in any form is an exciting adventure."  Susan Kurosawa

"THERE are a million books about parenting. And only slightly fewer on cooking for kids. But travelling with children? Into the breach steps Sally Webb, journalist and travel nut, with her new Travel Without Tears — 645 Ways for Families to Take on the World , a handy guidebook of wise and practical advice on everything from health risks to room service to road trips with testy toddlers. From her first, dreadful long-haul flight with son Archie, then aged three months, to adventures in Byron Bay, Hong Kong, Rome and back, Webb's message throughout is the Boy Scouts' motto: be prepared."  Necia Wilden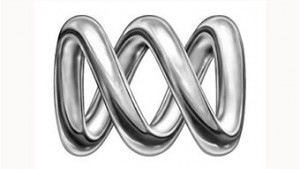 Talkback radio: Weekends with Simon Marnie, ABC Radio Sydney, June 1, 2014
Talkback radio segment with Weekends producer Simon Marnie on ABC local radio in Sydney. I'm talking about travelling with kids and my book, Travel Without Tears: 645 ways for families to take on the world.  Some fearless family travellers phone in with entertaining stories about their own travels with kids.
Listen in on Sound Cloud.

The Sun Herald Traveller, July 2014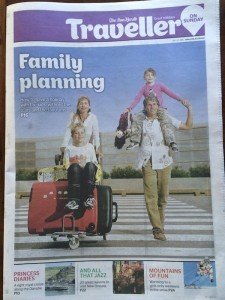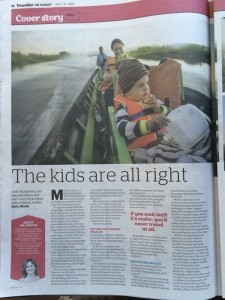 Also seen in or heard on: